2022 Virtual Conference 
Session Abstracts and Presenter Information

Concurrent Session I – Tuesday, 11:30 am – 12:30 pm
1. Selective Transfer Admissions: The Ins and Outs of Transferring to Highly Selective Institutions
Community college transfer professionals often work with high achieving students who are interested in transferring to selective insitutions.  What type of information do we need to help them achieve this goal?  A panel of transfer admissions professionals will share their knowledge and insights on transferring to selective institutions.  This will be an interactive session where community college transfer counselors will be able to have questions answered so that they can best advise students who are looking to transfer to these colleges and universities.

Panel:
Sandy Drumluk, Assistant Director of Admissions/Transfer Coordinator, Cornell University, College of Agricultural and Life Sciences
Patricia Wei, Director of Admissions, Eli Whitney Students Programs, Yale University
Diana O'Donnell, Associate Director of Admissions, Columbia University School of General Studies
Alex Loveless, Executive Director, The Admissions Angle
Robin Graff, Coordinator of Transfer Services, Westchester Community College (Moderator)
2. Starfish and Academic Advisement
This workshop will review the Starfish platform and how Brockport has integrated it into Academic Advising as a retention tool.  A brief history of Brockport's journey using Starfish will be covered and currently how it is utilized in Academic Advisement. 
Presenter: Katie Kloepfer-Mazzaferro, Senior Academic Advisor, SUNY Brockport
3. ASAP to ACE: CUNY's Accelerated Study in Associate Programs (ASAP) to Accelerate, Complete, and Engage (ACE)
Accelerated Study in Associate Programs (ASAP) is a comprehensive program at the City University of New York designed to help associate degree-seeking students earn their degrees as quickly as possible, with a goal of graduating at least 50% of students within three years. Accelerate, Complete, and Engage (ACE) is a more recent expansion of the successful ASAP model for students pursuing bachelor's degrees as well, with ASAP graduates as a key transfer population.  Join us as we discuss how our two support programs, one at the community college and one at the senior college level, collaborate to successfully transition students from one to another.  We will discuss best practices, challenges, utilizing data and how you can foster collaboration within your departments and/or campuses. We will also discuss demystifying the transfer process as students embark on their junior year, and helping them to view their study as one continuous academic journey rather than two separate degrees.
Presenters:  Jessica Cabrera, ASAP Associate Director, Bronx Community College
Mikhail Kaler, Director of the ACE Program, Lehman College
Concurrent Session II – Tuesday, 2:30 -3:30 pm
1. Transfer Trends at Common App
More than 650 institutions accept the Common App for transfer, with over 100,000 students using the platform last year. In this session, the Common App team will present a profile of transfer students based on data submitted over the three-year period since the updated application was introduced. Special focus will be given to the effect of COVID-19 on underrepresented transfer student populations. We'll discuss current initiatives to remove barriers in the transfer admissions process and how institutions can address these issues.
Presenters: Meredith Lombardi, Associate Director, Outreach and Education at Common App
Batanya Gipson, Program Director, Transfer and Community College at Common App
Trent Kajikawa, Data Scientist, Common App
2. 

Supporting STEM Transfer Students
Transfer students in the STEM disciplines encounter a particular set of obstacles and opportunities as part of their transfer experience. Considering the growing industry need for well trained STEM graduates, it is vital that we meet the demands of these students in our practice. Through a survey of the literature on the subject of STEM transfer students, attendees will walk away with a greater understanding of the unique issues faced by this population, strategies for working with them, and a perception of the valuable role these students can play in our campus life.

Presenter: Alex Hopkins-Ives, Second-Year, Transfer, and Mentoring Programs Coordinator, SUNY Brockport
3. 

Do You Award Credit for…? A Roundtable Discussion on Credit for Prior Learning and Alternate Forms of Credit
Many campuses have implemented policies – or are exploring policies – that award credit for prior learning.  Students are also interested in earning credit from a variety of alternate sources, not just accredited colleges.  What are your campus' programs and policies?  Join a roundtable discussion to share your experiences and hear from colleagues about the different sources of credit and the policy and implementation considerations as you navigate non-traditional forms of credit.
Presenter: Carol Costell Corbin, Associate Director for Transfer Credit and Degree Completion, SUNY Cortland
New Professionals Session – Tuesday, 3:30 – 4:30 pm
For professionals with 1 -3 years experience in transfer
Are you new to NYSTAA within the past few years?  Join NYSTAA leadership for an opportunity to get better acquainted with your colleagues, learn more about the organization, hear about how to become an active member, and all the ways that being a member of NYSTAA can benefit you. 
Presenters: Erin Rickman, SUNY Brockport, NYSTAA President
Greg Diller, SUNY Cortland, NYSTAA President-elect
Concurrent Session III – Wednesday, 11:30 am – 12:30 pm
1. Transfer Services in a Post-ish COVID World
Come join us as we have a roundtable discussion on ways to engage students in a post-ish COVID world. There seems to be a shift in student engagement now that Colleges/Universities are getting back to "normal". How do we engage students? What do we need to do differently? Come add your thoughts to the discussion and get some potential takeaways to assist you in engaging with your students! 
Presenters: Michael Henningsen, Assistant Director, Transfer Year Success and Programming, Binghamton University
Darlene Poirier, Assistant Director, Transfer Experience, SUNY University at Albany 
2. Supporting Student Wellbeing through the Transfer Process
Presenters will draw upon their years of experience working in the field of higher education mental health to educate NYSTAA participants on the intersection of mental health and transfer processes. This presentation, Supporting Student Wellbeing Through the Transfer Process, will utilize evidence and examples to support the assertion that a holistic approach to student success necessitates the inclusion of mental health. In addition to obtaining a greater understanding of student mental health as it relates to the transfer process, attendees will leave feeling empowered in their roles to better support the wellbeing of students they work with. 
Presenters: Kristy Robinson, LCSW -Acting Director, Department of Mental Health and Counseling Services, SUNY Westchester Community College

Patrick Sheehan, LMHC – Therapist, SUNY Westchester Community College
Keynote Speaker · Sofia B. Pertuz, Ph.D., SHRM-SCP
Managing Director for Diversity, Equity and Inclusion for Billie Jean King Enterprises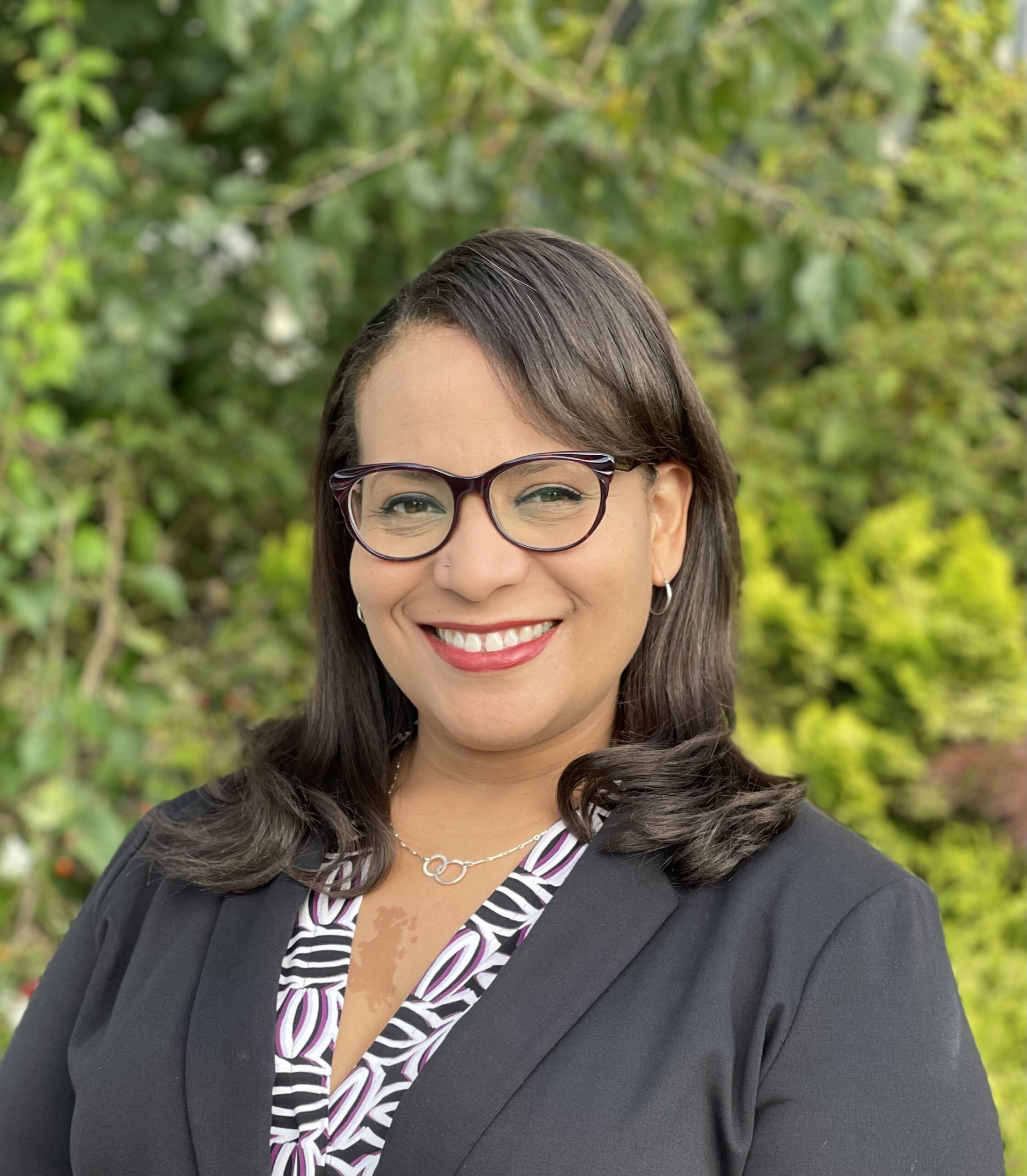 Actionable Strategies to Support the WHOLE Student
Students who attend colleges and universities come with complex lives with competing priorities that impact their engagement and decision making. Recognizing that emotional health is tied to students completing degrees at one institution or deciding to transfer to another, the focus on mental health and wellbeing is critical. So what does it mean to support the WHOLE student? This interactive presentation will explore various approaches and frameworks for caring for the most vulnerable student populations. In addition to helpful strategies, shifting mindsets are critical to being open to providing culturally responsive support for all students and for colleagues.
Plenary Speakers · Gloria Nemerowicz, Ph.D.
and Ann Landis, Ph.D.
Yes We Must Coalition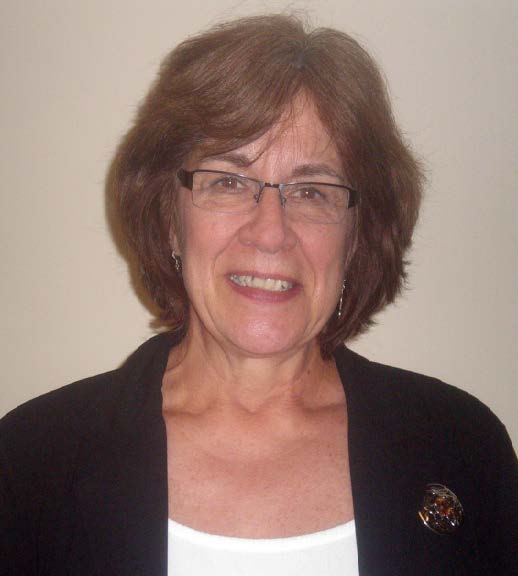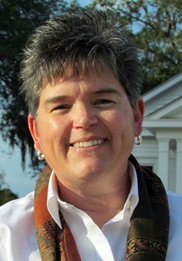 What Every College and University that Cares about the Success of Low-Income Students Should be Doing
The Yes We Must Coalition (YWMC) is a group of 43 private, non-profit colleges and universities across the US and Puerto Rico where the undergraduate enrollment is 50% or more Pell-eligible.  After 10 years of working together to identify and remove barriers to the success of leaners from low-income backgrounds, the Coalition has produced a list of 14 items, "What Every College and University That Cares About The Success of Low-Income Students Should Be Doing."  All of the items are applicable to the successful recruitment, retention and degree completion of transfer students.  In this presentation, the President and Program Manager of the Coalition will discuss these items and the context that makes attention to them essential to meet the needs of the new student majority.  Representatives from three YWMC member schools, all in NY state, will join the presentation to illustrate how their campuses are addressing several of the items.