Professional Development Opportunities
Virtual Open House
Friday, Feb. 18 from 12 – 1:30 p.m.
Are you a long time member of NYSTAA but never have been actively involved? Are you relatively new to NYSTAA and are unsure what opportunities exist? Or just want to learn more? Join us for a virtual Open House with current NYSTAA leaders to learn more about the organization and committees, leadership openings, and the election process.  Come meet and network with colleagues!
Meeting link will be emailed prior to event to those who RSVP.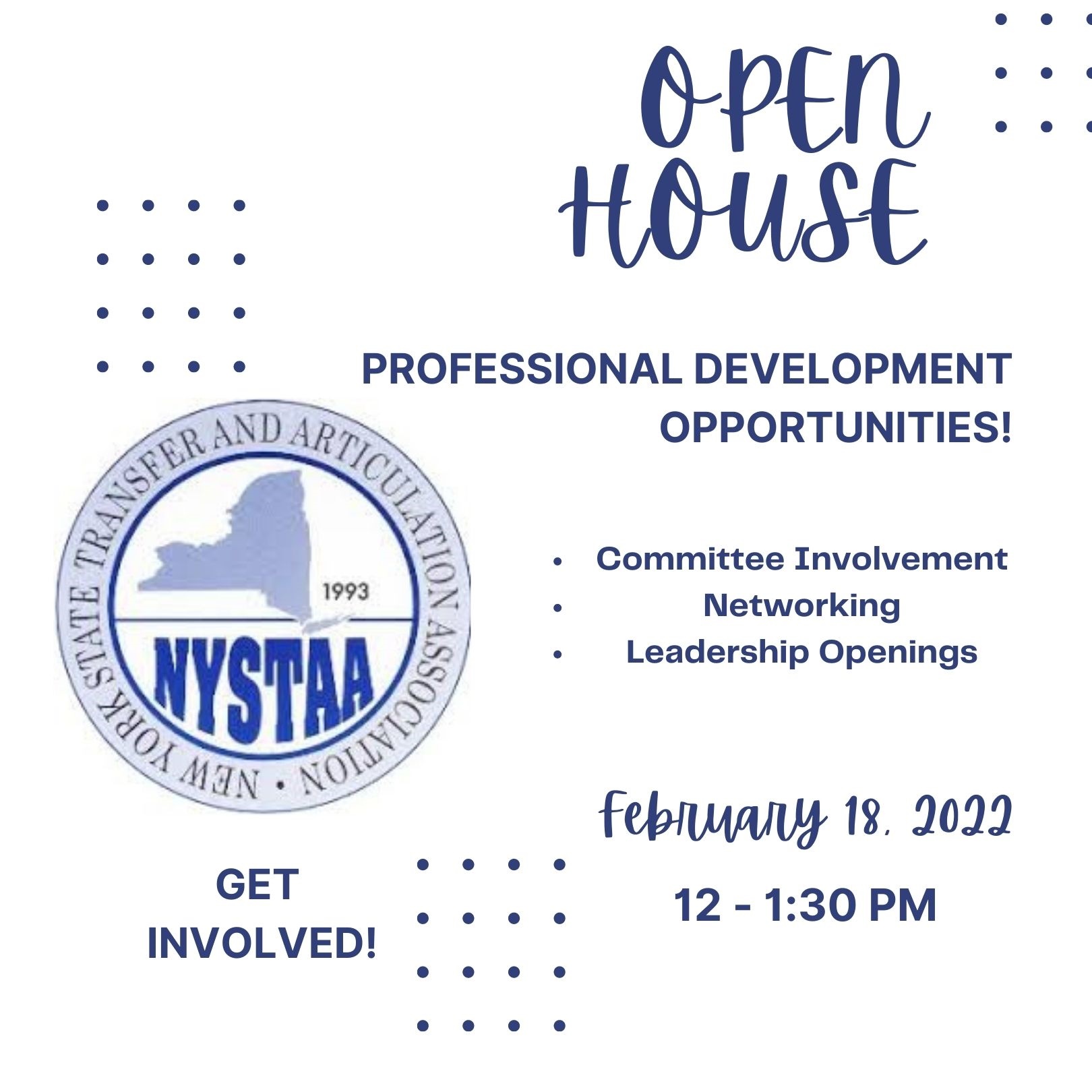 National Transfer Student Week Forum
Friday, September 17, 2021 ·  10 – 11 a.m
Moderated by Carol Costell Corbin, SUNY Cortland
Plan for National Transfer Student Week on your campus! The week this year is October 18 – 22, 2021.  Gather ideas and share your past successes!
Transfer Topic Virtual Round Table Discussions
Friday, November 19, 2021  ·  10 – 11:30 a.m.
Break out rooms focused on members' roles and responsibilities:
Four-Year Admissions
Two-Year Transfer Services
Credit Evaluations/Registration
Four-Year Transfer Support and Programs